Dr Mokgweetsi Eric Keabetswe Masisi, the President of the Botswana, has confirmed his attendance at the upcoming Investing in African Mining Indaba 2022, taking place in Cape Town from 9 - 12 May 2022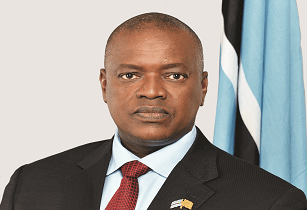 President Masisi is expected share his insights on his ambition to develop a vibrant and diversified mineral sector. (Image source: Hyve Group)
Mining remains Botswana's biggest revenue earner, accounting for about 85% of national foreign exchange earnings, one-third of Government revenue, and one-fifth of GDP. In recent years the Government has actively sought to diversify its economy from its reliance on mining, particularly diamonds.
While Botswana continues to be one of the world's largest diamond producers by volume, President Masisi has been advocating for expansion and development of the country's diamond, coal, copper, silver and gold resources. He is also encouraging greater investment in a knowledge-based economy and the adoption of innovation in mining.
At Mining Indaba, the President is expected share his insights on Botswana's progress and his ambition to develop a vibrant and diversified mineral sector that contributes to the sustainable development of the Botswana economy in an inclusive manner that allows for the participation of local indigenous business. The Government of Botswana wants to ensure that investments in its economy offer mutually beneficial upside to both the investor and local partners.
Mining Indaba is back in person and, this year, will expand its industry-leading content to include a Green Metals Day, a Host Buyer Programme and an Infrastructure & Supply Chain content stream. The investment battlefield has also been reimagined as the Innovation & Research Battlefield to encourage collaboration between the mining industry and academia.
More information can be found at the official website here.