Investing in African Mining Indaba, returning to Cape Town from 6-9 February 2023, is gearing up once again for another gathering of the most influential stakeholders in the African mining industry under the theme 'Unlocking African Mining Investment: Stability, Security, and Supply'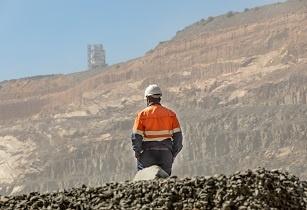 This year's programme will delve into economic empowerment strategies and ways to support supply chain security. (Image source: Adobe Stock)
"Mining Indaba has been a significant platform for Africa's mining industry for almost three decades. It is the only place where the mining community comes together to share perspectives and learnings that can spark change and ultimately, drive investment," commented Simon Ford, portfolio director for Investing in African Mining Indaba.
The 2023 edition returns to its February slot after the event was held in May this year. There ESG was the focus, a fitting theme as the world continued its recovery from the Covid-19 pandemic. ESG will remain in the fold this year but Ford noted that the show is entering a new chapter and said the 2023 theme will capture the geopolitical shifts and economic disruptions being experienced.
This year's programme will delve into integral economic empowerment strategies, ways to support supply chain security for the energy transition and seizing opportunities to capitalise on the commodities super cycle. A number of new initiatives and programmes will also be debuted the year. These include the Explorers Showcase, the Junior MINE and the Official Government Leaders Programme.
Tom Quinn, head of content at the Investing in Mining Indaba, commented, "One particular programme we are excited about for 2023 is the Explorers Showcase, where we want to showcase early stage explorers through presentations and core samples to help stimulate those much-needed conversations with investors. In this way we can help drive investment into every stage of the mining production cycle through explorers, to juniors and on to mid tiers and major mining companies."
"The initiative is supported by the South Africa's Department of Mineral Resources and Energy and AfriMine. To compliment this, we will run the Junior ESG Forum, as well our ESG Awards. We are also delighted to launch our new InfraTech @ Indaba content programme which combines our previous Mining 2050 and Infrastructure & Supply Chain streams into one platform, which will showcase leading suppliers and experts involved with the convergence of technology, infrastructure and critical supply chains in the mining sector."
Delegates will also benefit from mainstay content streams during Indaba week including the Ministerial Symposium, Intergovernmental Summit, Green Metals Day, Sustainable Development Day, the Young Leaders Forum and the General Counsel Forum. Also making a return is the Innovation & Research Battlefield, which is a unique platform for academic institutions and start-ups to showcase their latest ideas.
For more information, visit the website here.