A new annual event calling for innovative research proposals to address the mining industry's toughest sustainable development challenges is coming to the Mining Indaba conference agenda this year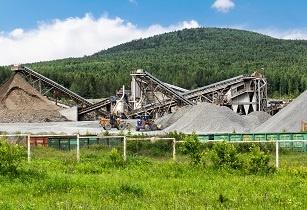 The event will address sustainable development within the mining industry. (Image source: Adobe Stock)
On 9 and 11 May, the Innovation & Research Battlefield, an event convened by Investing in African Mining Indaba (Mining Indaba), Business for Development and the Development Partner Institute (DPI Mining), will be arriving. This will be a high-profile platform showcasing early-stage innovations focused on this year's challenge: Building Sustainable Post-Mining Economies.
The event organisers intend to attract a pool of global applicants by connecting academics, researchers, the private sector, NGOs, and young people with a vested interest in sustainable mining to decision-makers in the sector.
Ten participants, shortlisted through pre-defined evaluation criteria, will have the opportunity to pitch their research proposals to judges and attendees at Mining Indaba. BHP and The University of Queensland's Sustainable Minerals Institute is a sponsor of the US$28,600 prize.
DPI Mining executive director, Wendy Tyrrell, commented, "We want the Innovation & Research Battlefield to be a catalyst for closer, more agile collaboration between the private sector, academia and the mining sector to solve critical issues facing the industry, and to bridge the gap between proposed solutions and the funding needed for their implementation."
Business for Development CEO, Karen James, added, "It is essential we develop and test innovative solutions to the sector's tough sustainability and development challenges against a backdrop of climate change, automation, reduced global mobility, a growing ESG agenda and rising stakeholder expectations."
Mining Indaba advisory board co-chair and head of content, Tom Quinn, remarked, "We are thrilled to be the platform of choice for our partners, DPI Mining and Business for Development, to help launch this essential, timely and innovative event forging deep links between the worlds of academia, business and technology to ensure mining grows sustainably and helps to meet the sector's ESG mandates."
The event is will be hosted by Sheila Khama, former CEO of De Beers Botswana and natural resources policy advisor at the World Bank and African Development Bank. The judging panel includes a representative from Business for Development and the Development Partner Institute (DPI Mining).
Applications are open until 6 April 2022. Successful first-round applicants will be notified on 15 April and invited to pitch in the second round. Applicants need to be affiliated with an organisation and early applications are encouraged.
For more information on the Innovation & Research Battlefield and to apply, click here.