Hyve Group has confirmed that at the upcoming Investing in Mining Indaba 2022, running from 9-12 May in Cape Town, H.E. Cyril Ramaphosa will be in attendance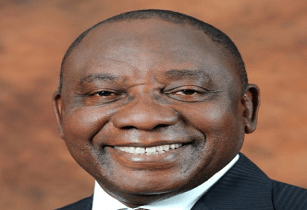 H.E. Cyril Ramaphosa has confirmed his attendance at Mining Indaba 2022. (Image source: The Presidency; Republic of South Africa)
The President of South Africa joins the impressive lineup of African heads of state which have already signalled their presence at the event including H.E. Dr Mokgweetsi E.K Masis, President of the Republic of Botswana and H.E. Hakinde Hichilema, President of the Republic of Zambia.
The presidents will join up with mining leaders from across Africa and will address the wider industry as they seek to drive investment into their respective countries.
Hyve Group has also announced that Jose W. Fernandez from the U.S. State Department, has been confirmed as a distinguished guest as he takes to the global stage for the first time.
At the event, which has served Africa's mining industry for more than 27 years, 37+ pan-African and global ministers will be discussing their plans for the future along with an expected 6,000+ delegates.
To find out more, visit the website here.