Ahead of speaking at Mining Indaba 2022, Bady Baldé, deputy executive and Africa director at the Extractive Industries Transparency Initiative (EITI) explains how open and accountable governance could help unlock the potential of Africa's mineral resources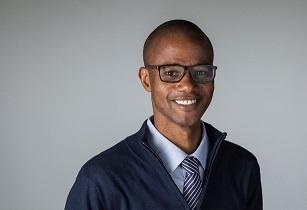 Bady Baldé will be speaking at Investing in Mining Indaba. (Image source: EITI)
Baldé outlines that a significant amount of African government revenue depends on the extractive industry and with the ongoing energy transition picking up speed, many countries could increase their returns by producing minerals that are critical to a low carbon economy. International investment could of course play a big role here as many countries require foreign direct funding to develop the sector and projects.
"There was recently a major agreement signed between Rio Tinto, a Chinese-backed consortium and the Guinean Government. This US$15bn framework agreement represents an investment that is around the same size as the GDP for the entire country."
The example in Guinea highlights the enormous opportunity foreign investment holds for the continent as the Government will benefit from the construction of a 670 km railway between the mine site and the new deepwater port at Moribayah and hold a 15% stake in the project and associated infrastructure.
While Baldé sees more investment coming into the continent, he admits this is currently coming in slowly. "Globally, on average more mining investment is going into regions such as Australia and the Americas. This is, in part, due to a lack of infrastructure (such as power connection) which means more investment is required but it is often due to the issue of country risk – risk of instabilities, risk relating to corruption and wider governance standards."
"There are opportunities across the continent with many countries having huge mineral potential, but to develop them (and attract foreign investment to do so) they need to do better than what has been done in the past."
Find the full interview, including Baldé's detailed insights into growing environmental concerns and how the EITI can support governments and companies on the continent, in the latest issue of African Review magazine here.