South Africa-based BME will be showcasing its African presence, expertise and technology at 2019 Investing in African Mining Indaba in Cape Town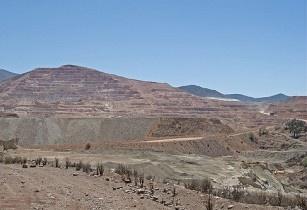 BME has a large presence in Africa's mining operations. (Image source: Dennis Crabtree/Flickr)
The company will also highlight its strengthened presence in West Africa, which is poised to become one of the top five gold-producing regions in the world.
Michael Klaasen, BME's general manager for West Africa operations, said, "Almost all the countries in this region have vast mineral reserves that remain untouched, making it a very lucrative area for foreign investment."
With some of the world's largest deposits of gold, bauxite, iron ore and diamonds, Klaasen noted that it was encouraging to see many West African governments seeking to make their mining charters easier to adhere to – a step likely to further encourage investment in minerals. Governance and political instability remain constant challenges, however, and illegal mining has increased across the region in the last couple of years, he said.
"We will have eight emulsion plants in West Africa by the end of the first quarter of 2019, after we commission a new plant at Endeavour Mining's Ity mine in the Ivory Coast," he said.
"Like much of West Africa, gold has been at the forefront of exploration," he said. "Companies conducting exploration there include Teranga Gold Corporation, who are spending US$11mn exploring four prospects, as well as Perseus Mining at their Sissingué project, Red Rock with three prospects, RandGold, Taurus Gold, Endeavour Mining and Newcrest Mining."
BME is also active in Sierra Leone, supplying emulsion, explosives and blasting accessories products to Meya Mining's diamond mine close to the town of Koidu. It will also be supplying two more operations by the end of 2018 – the opencast Sierra Rutile operation and the Tonguma underground mine.
There are three main mining operations in Mauritania – Kinross's Tasiast opencast gold mine, the state-owned Société Nationale Industrielle et Minière (SNIM) iron ore mine and the Guelb Moghrein copper-gold operation owned by First Quantum Minerals' Mauritanian Copper Mines (MCM).