A sizeable South African delegation is ready to take part in DRC Mining Week in Lubumbashi, 14-16 June 2023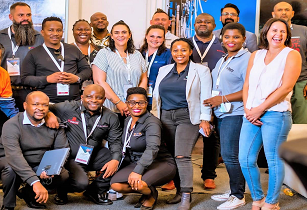 Last year, the event attracted nearly 7,000 mining professionals. (Image source: Adobe Stock)
South Africa's Department of Trade, Industry and Competition (DTIC) will host the South African pavilion at this year's conference which will comprise companies providing the latest mining technologies, engineering, equipment, services and technical skills.
Last year, the DTIC sponsored 22 companies, helping them showcase their offerings at the event. Afterwards, the department reported great satisfaction from the companies that had taken part, who were able to engage with potential clients and partners.
Siphamandla Kumkani, Trade and Investment representative at the South African Department of Trade, Industry and Competition, commented, "It is exciting in the sense that it gives opportunities to small- and medium-sized companies to get exposure for their newly innovated products and services.
"The DRC is an important mining country with a huge market for South African companies. This gives them opportunities to showcase, convene business to business meetings and establish long-lasting relationships beyond DRC Mining Week, which enables them to generate revenue and create the required jobs in South Africa."
Last year, the event attracted nearly 7,000 mining professionals, providing a tantalising opportunity for the South African contingency preparing to attend. Such are the prospects apparent in the DRC market that other country pavilions are expected to participate including China, France, Germany and the United Kingdom.
At the conference this year, Standard Bank returns as lead sponsor while Ecobank takes on the event sponsor positioning. Glencore and EquityBCDC are diamond plus sponsors and AirTel, FBNBank, MES and ARSP are diamond sponsors. Official industry partners that support the event include the DRC Chamber of Mines, FEC and the DRC's Ministry of Mines.