At the new Start-up Area at IFAT Munich, running from 30 May to 3 June 2022, young companies will be given the chance to showcase their innovative business ideas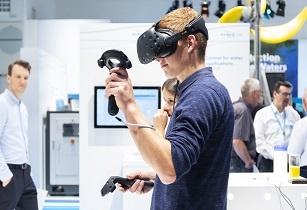 Almost 50 emerging companies from 16 nations will present themselves in the Start-up Area. (Image source: IFAT)
Climate change and its impact, polluted oceans and water shortages, rising mountains of waste and dwindling natural resources: universities and research institutes around the globe are looking for solutions to today's major environmental problems.
Based on the insights gained, many dedicated young entrepreneurs are developing innovative business models to find their place in the market.
Philipp Eisenmann, exhibition director for IFAT Munich, said, "As the organiser of IFAT Munich, the world's largest trade fair for the environmental technology sector, we have a duty to provide a forum for promising newcomers and, this year, there are once again considerably more start-ups than at the last edition."
Almost 50 emerging companies from 16 nations will present themselves in a separate area, the Start-up Area in Hall B4 at the Munich's trade fair centre.
Their products and solutions will address key topics at IFAT Munich – from water and wastewater treatment, waste and secondary raw materials to air pollution control and soil protection.
Along with the company booths, the Start-up Area will offer an activity area – 'Innovation Stage' – for exhibitor speeches, presentations by associations and partner institutions on trend topics, as well as science-based discussion panels.
Messe München's strategic partner in planning and organising the Start-up Area is SusTech Consult, a consulting firm specialising in sustainable technologies.
Its managing director Bruno Rudnik explained, "The Start-up Area will not only be about making contact with potential users of the new solutions, but above all about putting the up-and-coming companies in touch with the established companies in the industry."