In celebration of its 25th anniversary, Africa Energy Forum (aef) 2023 will be hosted on mainland Africa for the first time when it opens in Nairobi, Kenya, from 20-23 June under the theme 'Africa for Africa'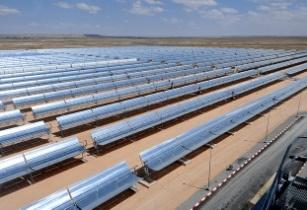 At aef 2023, networking functions will facilitate meaningful connections and partnerships between attendees. (Image source: aef)
This year, Sun Africa, a leading utility-scale renewable energy project developer and off-grid solution provider, is on board as the new forum sponsor and joins the returning exhibition sponsor, AKSA, global partners IFC and MIGA and IPP partner Globeleq, as top-line sponsors.
This year's agenda will focus on several strategic areas scaling-up renewables, energy for mining, Africa as a global hydrogen powerhouse, the role of gas and capital flows and risk mitigation - all from the perspective of advancing projects, partnerships and business development.
Attendees will have the opportunity to meet stakeholders and decision-makers and engage with high-level panel discussions, interactive workshops, boardrooms and networking functions. This year, EnergyNet is also hosting YES! (The Youth Energy Summit), a large-scale youth and early career-focused initiative to build human capital in Africa's energy sector, aiming to make energy projects more likely to fully succeed.
More than 2,000 attendees across Africa's energy sector are expected to participate this year, ready to participate in the 90+ sessions on offer. The 2023 conference will boast the largest exhibition hall to date and more than 100 solution providers and professional services will be on display.
Find out more at: https://www.africa-energy-forum.com/