Afrocet Montgomery have announced the launch of Propak Ghana, the latest edition in their portfolio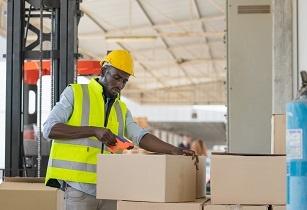 Propak Ghana will focus its attentions on the packaging alongside plastics, printing and processing sectors. (Image source: Adobe Stock)
Propak Ghana will focus its attentions on the packaging, plastics, printing and processing sectors in Ghana and its neighbouring countries and act as a catalyst for business connections and growth. The exhibition will take place from the 6-8 June 2023 at the Grand Arena in the centre of Accra.
With a verified audience of 2,500 visitors descending on Accra to interact with 120+ brands on display it promises to help support key manufacturing sectors in the region and provide access for international brands looking to expand their footprint in the region.
"We are hugely excited about this latest development, we've been running Propak West Africa in Nigeria for the last 10 years which has built up a reputation as the leading event for the sector in the region," commented George Pearson, regional director for Afrocet Montgomery, who are organising the event. "We have always seen Ghana as the next opportunity to expand the reach of the portfolio due to its stability and prosperity. After in depth research and discussions with stakeholders we feel the time is now right to launch the exhibition to coincide with the growth in the sector and optimism in the manufacturing community following the pandemic."
With a number of major local and international players, international pavilions and trade associations already signed up including, CCI France Ghana, Canada Ghana Chamber of Commerce, Ghana Nigeria Business Council, Food & Beverage Association of Ghana and the Ghana Printers & Paper Convertors Association to name a few, the exhibition is on sure footing to quickly become Ghana's premier platform for the industries it serves.
To find out more about the event, the organisers and other Propak events across the African Continent, visit www.propakghana.com