The MENA Construction 4.0 Forum will bring together 150+ stakeholders to discuss best practice project delivery focusing on creating a sustainable future for the AEC sector by integrating innovative technologies in every stage of the construction lifecycle.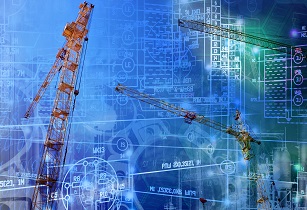 The event will highlight the urgency of digitalising project delivery. (Image source: Adobe Stock)
A premier meeting point for the region's leading developers, contractors and consultants, the MENA Construction 4.0 Forum, scheduled for the 24th and 25th of May 2023 in Dubai, will focus on the golden thread that connects the Fourth Industrial Revolution to the construction industry; and highlight the urgency to digitalise project delivery to improve efficiencies as well as meet global sustainability goals. Find out more here
Construction projects worth US$223bn are being developed in the Middle East with developers facing increasing pressure to adopt greener measures while optimising productivity. Through a blend of panel sessions, presentations, workshops and meeting opportunities, the forum will focus on business-critical issues that are crucial for the future of construction delivery in the region.
The forum will feature industry experts, policy makers and solution vendors including a keynote address from Ali Hussain Sajwani, managing director – operations & technology, DAMAC; Eng. Abdulrahman Oman Ali Alkholy, senior principal engineer, Ministry of Energy & Infrastructure; Faiek R Haddadin, projects director, EMAAR; Mohammed Aldawood, associate director – Building Information Technology, Red Sea Global, Dr. P R Jagannathan, senior general manager – sustainability, Sobha Realty; Mohamed Ahmed Elattar, director – planning & cost control, Dubai Holding Real Estate; Mateusz Lukasiewicz, digital projects manager, KEO International Consultants and more. Access the full speaker line up here.
The conference agenda includes five exclusive sessions titled 'Industrial Revolution 4.0'; 'Evolution in the Digital World of Construction'; 'Effective & Efficient Project Delivery'; 'Selecting Optimal Technology for AED' and 'Sustainable Construction Technologies'. Find more details here.
Vinay T, head of sales at Alain Charles Publishing, commented, "We put in over 100 hours of research considering the current scale of disruption and innovation in the industry and concluded that it has become essential to bring together industry professionals to learn, share best practices, and discuss the future of construction and technology in the region. Our agenda is developed to highlight new technologies and trends that are revolutionising the industry, and we are thrilled to assist this exchange of ideas so that the AEC industry can benefit from the opportunities presented by the digital revolution."
For more information, contact Harshita Dakoju, marketing manager, on harshita.dakoju@alaincharles.com or +9714 448 9260, +971 52 855 9200