Relying on traditional sodium and potassium silicate products for concrete protection can increase maintenance costs and are hazardous for the environment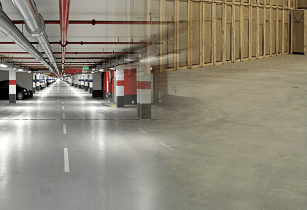 Convergent Group is recognised as the innovation leader in reactive silicate-based chemistry for concrete. (Image source: Convergent Group)
Therefore, on Tuesday 17 May 2022 at 2PM (WAT), experts from Convergent Group including Jean-Claude Biard, global senior executive; Quentin Maguin, product manager; and Pantxika Sanchez, technical expert will discuss innovative technologies for effective long-lasting concrete treatments.
Webinar attendees will:
•Analyse if traditional solutions are capable of meeting the increasing challenges in concrete surfaces management
•Access the latest, cost-effective application methods for long lasting finishing of concrete that will also reduce maintenance and avoid repair costs
•Learn about the advancements in technologies that will sustain increased abrasion, resist stains and ensure gloss retention to its highest quality
To ensure your projects utilise the latest and environment-friendly technologies for sustained concrete performance while keeping costs low, ensure you register for this free presentation here: https://www.alaincharlestraining.com/webinar/convergent-webinar
Convergent Group is recognised as the innovation leader in reactive silicate-based chemistry for concrete. It is dedicated to continually innovating high performing and reliable concrete treatments and products form hardeners, densifiers, finishes, coatings and more for almost 20 years. It is a global company, with manufacturing facilities in Belgium and distribution in local markets and the United States.
For more information, contact Imran Uddin at African Review of Business & Technology on +44 (0) 20 7834 7676 or imran.uddin@alaincharles.com