As the region's leading exhibition and conference for the security, fire, safety and facilities management sectors, Securex West Africa, running from 9-11 May 2023, will open its doors once again to provide a platform for learning and business to the more than 3,000 expected attendees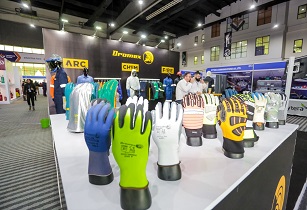 Live demonstrations of new technology will be showcased. (Image source: Afrocet Montgomery)
Organisers have been pleased to report that the exhibition and conference is shaping up well and are thrilled to be receiving the support of key industry partners and organisations including ASIS Lagos Chapter, International Institute of Professional Security, Nigerian Institute for Industrial Security, Institute of Workplace and Facilities Management, and OSHAssociation among others.
Professionals from across the industries have signed up to take part in the eleventh edition of the event which will see more than 100 leading industry suppliers from all corners of the world showcasing their cutting-edge equipment. Those already signed up include experts from the likes of Airtel, BAT, Chevron Nigeria, First Bank of Nigeria, GSK, Julius Berger, MainOne, Promasidor Nigeria, and Siemens. There is also a sizeable proportion of attendees from government bodies – both African and international.
Live demonstrations of new technology will be showcased with Acronis International GmbH, Endeavour Africa Group, Kazih Kits, The Kernel and Satel taking the audience through their products and solutions on the Technical Workshop stage.
Across the exhibition floor attendees will also find products from Bristol Fire Engineering LLC, IoT Africa Networks Limited, Kontz Group Limited, Net Global Systems, TAKEX Europe Ltd., and ZKTeco Biometrics Limited to name just a few.
Organisers have also announced the first keynote addresses with Musa Shuaibu Nuhu, director general and CEO of Nigerian Civil Aviation Authority; Ahmed Abubakar Audi, commandant general of Nigeria Security and Civil Defence Corps; and Lanre Mojola, director general of Lagos State Safety Commission, confirmed to be speaking. They will join many other industry representatives.
Across the three days, attendees can expect to take part in discussions and debates on a range of pertinent issues including sessions centred around national security, safe city trends, critical national infrastructure, cloud and cybersecurity, and more.
To find out more information on how to get involved, visit: https://www.securexwestafrica.com/
Or contact:
Tsitsi Musumhi
E: This email address is being protected from spambots. You need JavaScript enabled to view it.
T. +44 (0) 207 886 3032