ICCX West Africa is arriving in Accra, Ghana from 25-26 April, to serve as the meeting point for the concrete and precast industry in the region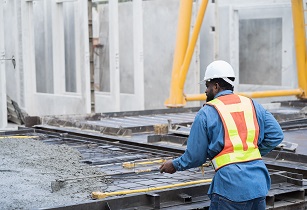 The conference coincides with a period of sustained growth for the construction industry in the country. (Image source: Adobe Stock)
Often considered the entry point for English-speaking countries in western Africa, Ghana has been selected to host international machinery suppliers from all over the world in the trade exhibition. This will run concurrently with a technical conference to provide up-to-date knowledge for the concrete and precast industry.
The conference coincides with a period of sustained growth for the construction industry in the country with an Oxford Business Group report indicating its value at around US$9bn. The industry has weathered the trials of the pandemic well and is now expected to develop rapidly.
Event organisers have highlighted how the use of precast concrete technology has been embraced by experts from the construction industry in Ghana and that industry professionals now prefer the use of precast concrete construction due to the low lifecycle cost, reduction of on-site waste, speed of construction and quality of work produced.
In addition, the Ghana Standards Authority (GSA) is actively promoting precast construction to the industry and mandated to ensure that building materials manufactured in Ghana meet optimum requirements and specifications.
Key themes of the conference include precast technology and innovative concrete construction technology; concrete technology and building codes; and concrete products and infrastructure.
Visitors will be able to learn from the wide variety of exhibitors on display as well including Sika Chemicals Ghana; Saint-Gobain West Africa; Aircrete Europe; Hess Group; Klik Foundation; Masa GmbH: VDMA; NCS ltd; and many more.
Visit the website to find out more: https://www.iccx.org/exhibition/west-africa/visitors#exhibitor-list