Kenya Power (KP) company is set to spend US$32mn to connect 8,000 new customers in a government subsidised scheme for low income households especially in rural areas across Kenya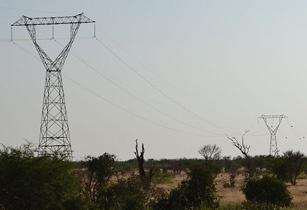 The Kenyan government aims to boost rural electrification across the country. (Image source: Christopher T Cooper)
Under the scheme, Kenya Power is targeting prospective customers within a radius of 600 metres from transformers and will be carried out by the Rural Electrification Authority (REA), it said.
"We are connecting customers at a subsidised rate. Subsidy is meant for the needy and deserving customers," observed Dr Ben Chumo, KP chief executive officer.
In the last year, KP increased connection charges from Ksh 35,000 (US$412) to Ksh 75,000 ($882) – a move the government opposed leading to the subsidy.
Last year, the company connected 292,337 new customers compared to 285,277 in 2012.
Since July 2013, the company has connected 272,000 new customers and targets to bring 400,000 households to the grid by the end of this financial year.
Meanwhile, half of the government's budgetary allocation to the REA estimated at $86mn in the 2013/14 financial year will be channelled to individual constituencies to boost rural electrification across the country.
Members of Parliament (MPs) of these constituencies – through the Constituency Development Funds (CDFs) - will oversee the projects to be financed by the REA and dictate zones to be connected to the national grid.
The rest of the funding to the REA will be used by the national government to connect public units such as schools with plans getting underway to rollout free laptops to primary school children.
Overall, the country has 21,222 primary schools with 10,157 connected to the national grid.
The rural electrification authority plans to connect the remaining 11,062 primary school in the next two years.

Mwangi Mumero