The Global Wind Energy Council (GWEC) has announced the launch of Africa WindPower (AWP) to address a clear need for a regional body representing the wind industry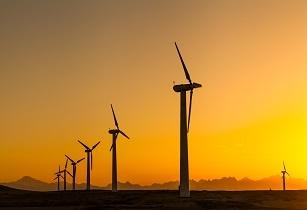 Constructing wind farms will drive investment, create clean energy jobs and critical infrastructure. (Image source: Adobe Stock)
With the ultimate goal of scaling up and accelerating wind project development and deployment across the entire African continent AWP offers a platform for dialogue between Africa's wind industry and government stakeholders. With sufficient investment appetite already in place, the development of fit-for-purpose government policy and regulation for the energy transition is necessary to unlock private investment.
Wind energy deployment has often been held back as fossil fuel generation sources such as natural gas continue to make inroads in some markets, and coal, heavy fuel oil, and diesel remain a large part of the energy mix.
A recent report commissioned by the International Finance Corporation (IFC) shows that Africa has 59,000 GW of technical onshore and offshore wind potential, enough to meet the continent's energy demand 250 times over.
To utilise this potential, constructing wind farms will drive investment, create clean energy jobs and critical infrastructure, and help support thriving local economies in line with the region's Sustainable Development Goals.
Wangari Muchiri, Africa WindPower Coordinator, said, "Africa has the opportunity to leapfrog traditional fossil-fuel based energy systems to achieve a robust renewable energy mix. Wind Power is a vital part of this clean energy transition allowing for decentralized, affordable and clean energy. In addition, Africa boasts fantastic wind resource which can power the continent 250 times over while creating jobs and enabling the development of local industries. GWEC's Africa WindPower will bring various stakeholders together to decrease the knowledge gap and increase the development and deployment of wind power throughout the continent."