The infrastructure team of CDC, the UK's development financial institution, is present at Africa Energy Forum (AEF) in Lisbon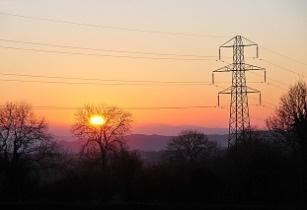 The company aims to reform Africa's electricity sector. (Image source: Barrie Taylor/Pixabay)
The team will discuss the developing and investing issues in transmission, distribution and off-grid electricity infrastructure across Africa.
Simon Hodson, CEO of Gridworks, CDC's new company to invest in electricity networks across Africa, will speak at the AEF on 12 June, where Gridworks will be formally launched.
During the AEF, Hodson will talk about how private sector capital can help drive improvements in electricity networks on the African continent.
According to CDC, sustainable, affordable and reliable power are Africa's biggest challenges with more than 600mn people going without electricity and the benefits it brings. Despite recent investment and improvements in electricity generation, the lack of progress in developing transmission and distribution infrastructure has become a significant bottleneck to economic development across the continent.
Capitalised by CDC, Gridworks aims to invest more than US$300mn to improve the transmission and distribution infrastructure that delivers reliable and sustainable power.