The remodelled Benin Airport terminal in Benin City has been readied for commissioning by the Federal Airports Authority of Nigeria (FAAN)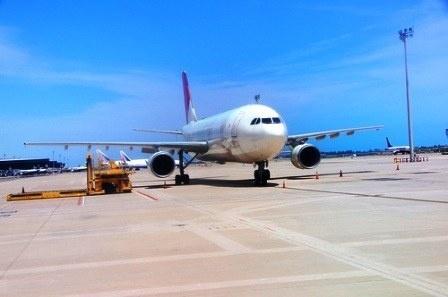 The Benin Airport is the third to be commissioned among 11 airports listed in the first phase of the Airport Remodelling Project. (Image source: twicepix/Flickr)
The airport will be the third to be commissioned among the 11 airports listed in the first phase of the Airport Remodelling Project, which is part of Nigeria's aviation industry's transformation agenda.
So far, two terminals, Murtala Muhammed Airport Domestic Terminal 1 and the General Aviation Terminal of the Nnamdi Azikiwe International Airport have been commissioned.
The remaining eight airports of the first phase, Kano, Yola, Kaduna, Calabar, Enugu, Jos, Owerri and Port Harcourt, which are at various stages of completion, will soon be commissioned in quick succession.
The second phase of the project will involve the remaining 11 airports in the country.
FAAN has also been working on the expansion of the Lagos airport road from six to 10 lanes to reduce traffic heading towards the airport.
The toll concessionaire, Integrated Intelligent Imaging West Africa Limited (I-CUBE W/A) was also set to automate the tolling system on the road. According to a FAAN official, the road expansion would facilitate the free flow of traffic and give the airport a new image.