Nigeria has revealed plans to commission the remodelling of 11 airports in 2013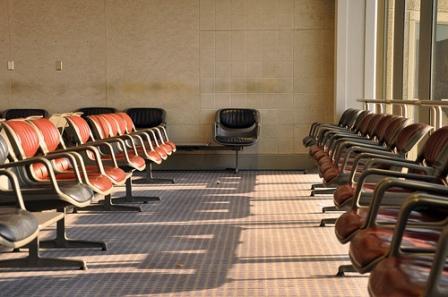 For the first time in Nigeria's history, 11 airports are undergoing remodelling simultaneously, while another set is in the waiting. (Image source: jronaldlee/Flickr)
The 11 airports form a second set of airports that have been scheduled for remodelling seperate from the 11 airports that have recently been undergoing remodelling.
The country has a total of 22 airports, including four international airports, a state-owned airport located in Akwa Ibom state, and several airstrips and airfields spread across the country.
The minister of aviation, Stella Odua, revealed the remodelling plan for the second set of airports recently, stating that the work would be started as soon as the first set of airports are ready and functioning.
Odua said, "The second set of designated airports would receive government attention as soon as the first set of 11 airports, currently undergoing remodelling, are completed and commissioned by the end of the first quarter of 2013."
The minister added that President Goodluck Jonathan was committed to the completion of the Agro-Cargo terminal at the Yakubu Gowon Airport in Jos. The terminal will be expected to encourage farmers by providing a boost to agribusiness.
The minister emphasised, "For the first time in the history of the industry, 11 airports are undergoing remodelling simultaneously, while another set is in the waiting."