3M MEA (Middle East and Africa), a leader in research and development, has announced its strategic expansion plans across the African continent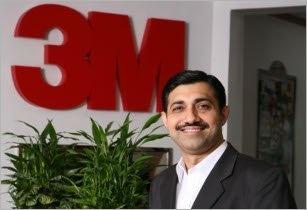 3M Middle East and Africa vice president Irfan Malik. (Image source: 3M)
The company will set up subsidiaries in Nigeria and Kenya, stated that its Kenyan operations would encompass Tanzania, Uganda and Ethiopia. The company will deploy front-end human resources to manage key market segments and end users in the West and East African countries.
3M Middle East and Africa vice president Irfan Malik commented, "3M's expansion across new geographies in Africa is driven by our underlying strategy to enhance our penetration in emerging markets.
"The Middle East and Africa region is one of the fastest growing geographies for 3M globally. We are committed to not only infuse fresh investments across key countries, but also introduce tailor-made innovations relevant for the specific needs of the industries operating in the region."
3M's expansion across Nigeria and Kenya would initially focus on healthcare, consumer and office business, along with industrial transportation, which would target the infrastructure, safety, and oil and gas industries in Africa. 
The company's Nigerian and Kenyan operations will be headed by Gregory Peter and Debasish Gupta respectively.
3M has been working towards expanding its presence in Saudi Arabia and Qatar, in line with its growth plans for the MEA region.