A consortium that includes phone giants MTN and Vodacom has launched a US$650 million submarine network system, which will provide an additional 400 Gbps per second of international broadband capacity to Africa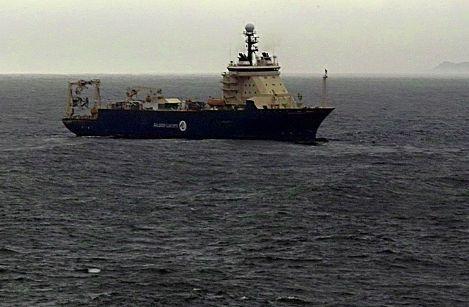 A cable-laying ship installing the West African Cable System (WACS) off the coast of South Africa in 2011. (Image source: Kalle Pihlajasaari)
Construction on the West Africa Cable System (WACS) began back in 2009 and was jointly paid for by the consortium, which also includes a range of local and regional African telecommunications companies.
MTN, which will have access to 11 per cent of the cable's capacity, said it had invested more than $90 million into the $650 million cable, as well as making additional investments in the construction of facilities to connect the cable in Côte d'Ivoire, Cameroon, Ghana and Nigeria.
The system should help telecommunication suppliers meet the rapidly growing demands for broadband access grows across the continent. According to MTN, South African consumer demand for data quadrupled throughout 2011.
WACS, which runs from Cape Town to London, stops at 15 terminal stations in Africa situated along the continent's western coast.