Tech Mahindra has agreed to a US$20mn greenfield implementation deal with Ghana's Surfline Limited for broadband services in the West African country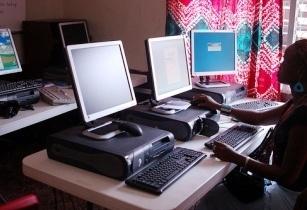 Tech Mahindra will develop and manage the IT services capabilities required for the roll-out of Surfline's product offerings. (Image source: Whiteafrican/Flickr)
The Indian telecom solutions provider will develop and manage the IT services capabilities required for the roll-out of Surfline Limited's product offerings, sources revealed.
In February this year, Ghana's National Communications Authority (NCA) issued licenses to Surfline Limited and three other companies at a cost of US$6mn each to provide broadband wireless access (BWA) in the 2500-2690MHz band in the country.
The terms under the license agreement stated that the licensee could employ any suitable technology of its choice to provide fixed, nomadic or mobile broadband services throughout Ghana.
CP Gurnani, managing director of Tech Mahindra, said, "Net-net on business, as we see it, Asia, Africa and Middle East are good and, more importantly for us, we have been able to improve our earning capabilities there by a fairly decent margin."
Tech Mahindra ventured into Ghana few years ago after being selected to run Bharti Airtel's call centres across several operation sites in Africa.