LoneStar Cell MTN has announced the introduction of its Mobile Money Service in Liberia in partnership with the Guaranty Trust Bank (GTBank)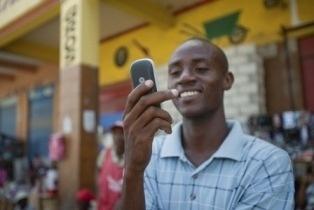 The Mobile Money Service in Liberia will aim to promote financial inclusion for Liberians located in both rural and urban communities. (Image source: Gates Foundation/Flickr)
The Mobile Money Service, which was initially launched by LoneStar Cell MTN and Eco Bank in 2012, is a cash money service which can be accessed via mobile phones.
According to LoneStar Cell MTN and GTBank, the program aims to promote financial inclusion for Liberians located in both rural and urban communities.
A launch event for the Mobile Money Service was recently held at GTBank's head offices in Monrovia, Liberia.
Speaking at the launch, LoneStar Cell MTN CEO Tebogo Mogapi said the service can also be used for the payment of school fees and other bills.
"We are the only company in this country to provide this service with the full approval of the Central Bank of Liberia (CBL)," he said.
Dan Orogun, managing director of GTBank explained that the service can be used in any location where there is no banking service.
"This service breaches the gap between the rural and urban population… We will use every innovative means to render financial services to the people of Liberia as we are currently doing in other parts of the world," he said.