The Bank of Africa Tanzania has launched the B-Web Smart mobile e-banking service to enhance its online banking offering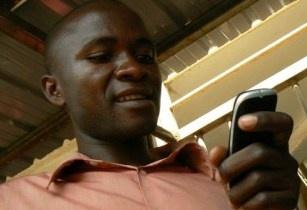 The B-Web Smart mobile banking service allows customers to perform transactions through their smartphone. (Image source: Ken Banks/Flickr)
The B-Web Smart mobile banking service allows customers to perform transactions through their smartphone.
Cyprian Massawe, e-banking senior manager at Bank of Africa Tanzania said the service will enable customers to access their account at any time and in any place.
"B-Web Smart customers are required to undergo a simple exercise by filling the B-Web application form available at all of the bank's 19 branches... thereafter the registered customers will have to visit www.bwebsmart.com using their connected internet smartphone ready to access the services," he said.
Massawe added that the service has the advantage of a higher transfer amount compared to other mobile banking services, with customers able to transfer up to one million Tanzanian shillings (approximately US$615) from one account to another.
The B-Web Smart technology allows transactions between Bank of Africa accounts as well as transactions across banks within Africa and the rest of the world.
The Bank of Africa Tanzania has a network of 19 branches in Tanzania, with 10 branches in Dar es Salaam. Other branches are located in Arusha, Kilimanjaro, Kahama, Mbeya, Morogoro, Mtwara, Mwanza and Tunduma.
The Bank of Africa has partnerships with BMCE Bank, West Africa Development Bank, Belgium Investment Company for Developing Country and Investment Fund and Aureos.