Tanzania will complete the construction of a US$455mn power transmission line by April 2015 linking its power grid to Kenya and Zambia, said the Ministry of Energy and Minerals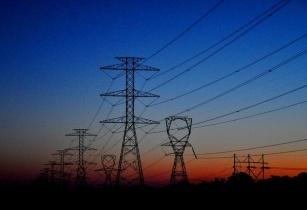 Tanzania has five billion tonnes of coal reserves and plans to build coal-fired power plants. (Image source: Theodore Scott /Flicker)
The 667 km power transmission line is being built with finances from the European Investment Bank, World Bank, African Development Bank, Japan International Cooperation Agency and Korean Economic Development Cooperation Fund.
"The power transmission line will link with Kenya's northern power grid and Zambia's southwestern power grid, transforming Tanzania into a regional hub of power," said an official source.
Tanzania has found commercial quantities of gas offshore and sits on big coal deposits in the country. Tanzania also aims to double its power generation capacity to 3,000MW by 2016 to meet rising domestic demand and supply within the region, said the energy ministry in a statement.
The East African country has 1317bn cu/m of proven natural gas reserves and is investing in pipelines and gas-fired power plants to boost power generation, added the statement.