South African coal producer Exxaro has unveiled the first of three water treatment plants for the Matla coal mine in the country's Mpumalanga province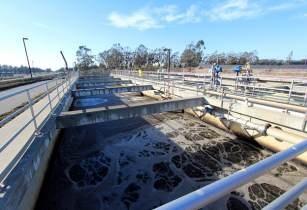 The water treatment plant will reduce the ingress, which could lead to long-term damage to the Matla coal mine. (Image source: StevenBenes/Flickr)
The upcoming water treatment plant worth US$21mn will mainly address the ongoing issue of water ingress at the mine, as well as aim to reduce water shortage constraints, protect scarce natural water resources and ensure safety of mineworkers as well.
According to Exxaro officials, the plant will treat 10 mega litres of water per day pumped from the underground mine. 3.5 mega litres of the recycled water will be reused as potable water for the mine's operations. The remaining 6.5 mega litres will be discharged into the nearby Olifants river.
The Matla coal mine was facing the threat of flooding due to excessive inundation. In order to mitigate the risk of flooding at the Matla mine and ensure environmental safety, Exxaro has an elaborate long-term water management strategy planned out as well.
Exxaro CEO Sipho Nkosi said, "Water is a strategic natural resource in South Africa and it is our duty to ensure that we reduce the impact of our mining activities on this precious resource. We are committed to protecting and improving water quality by ensuring the water we discharge is of the same or better quality than the original consumption."