Ecobank Zambia announces expansion plans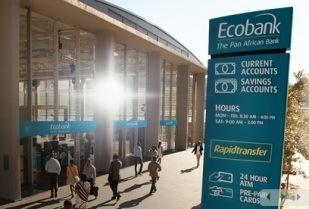 Image source: Ecobank.Ecobank Zambia is set to establish five more branches and increase its number of automated teller machines (ATMs) to 38 as it expands its footprint in the country
According to the bank's executive director, Emelia Atta-Fynn, the institution will install 20 more ATMs in addition to the current 18 spread across Lusaka and Chibombo in central Zambia.
Ecobank managing director, Jolone Okomodudu, said that the development positioned the bank as the pan-African bank capable of creating positive change right across the continent for individuals and businesses alike.
"Present in 33 countries across Africa, Ecobank is uniquely positioned to take banking to the people and to facilitate cross-border trade and investment," she added.
The comments were made shortly after the launch of Ecobank's new 'The future is pan-African' campaign.
The campaign celebrates Ecobank's success in building a pan-African platform, both in terms of scale and the alignment of its products and services to customer aspirations.
The bank is keen to strengthen its position in Zambia as a bank that is totally committed to contributing effectively and efficiently to national economic growth. Ecobank has been operating in the country for the past three years.
Nawa Mutumweno